Extra Tencent Emoticons Pack for QQ - Various old icon sets in eif format. Download Here (2.17MB)

QQ2008 Set -- Complete with hidden VIP emoticons using QQ Mail English descriptions. Only VIP emoticons have shortcuts.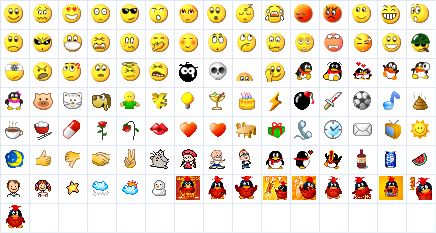 QQ Games Set -- Includes "Thumb People" and "Super Player Zone" emoticons with real shortcuts and descriptions (w/ my translations).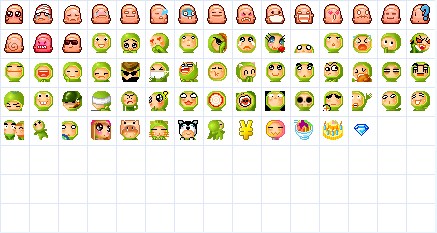 QQ Mail Set -- Includes official English descriptions (when available). QPig, QGG, QMM, and Scupio subsets.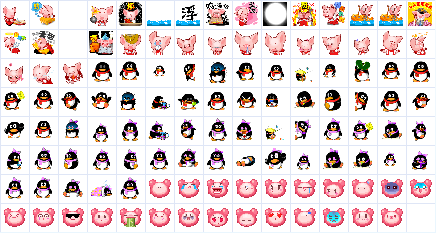 ---